I meet very interesting people working at the coffee cart. My favorite is this guy named Michael. He has a gray beard and what seems like a great perspective on life. The other guy I met told me about The Museum of the Rockies in Bozeman, Montana. DIONOSAUUUUUUUUUUUUR MUSEUUUM. While it was definitely worth going to. It was a bit of a let down. No real constructed dinosaur skeletons...unfortunately. BUT a bunch of REAL dinosaur fossil fragments. Which was definitely awesome. So off we went to good ole Montana.
This guy is is probably the most primitive of all...
I just told him that dinosaur joke I know. He couldn't stop laughing. I knew he'd get it...
I took a good bit of closeup pictures. I like that it's almost unfamiliar. It forces you to look at the relationship between positive and negative. It's interesting.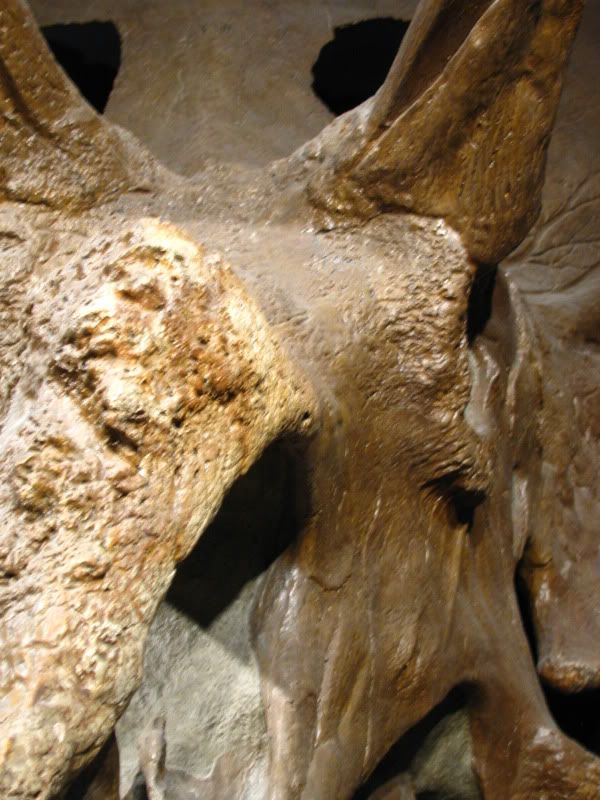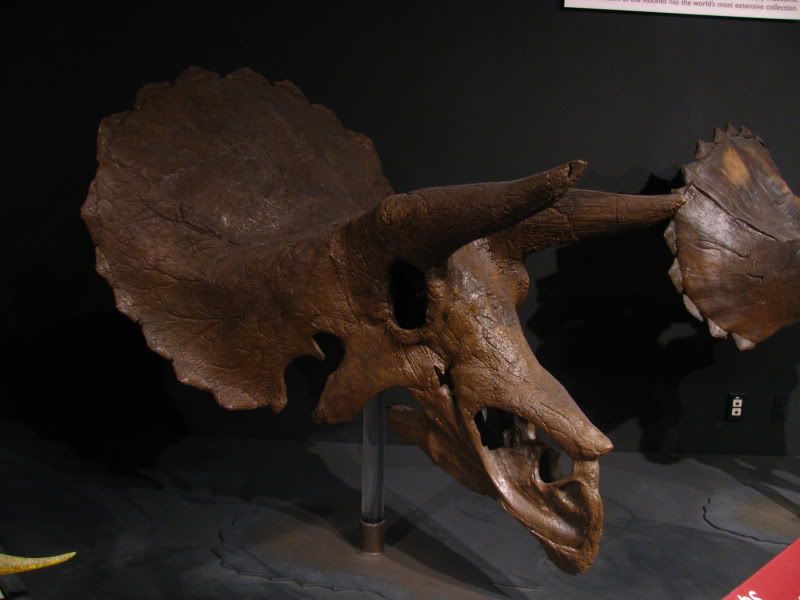 This guy is my favorite. I think we're related. His wart virus is still alive in me.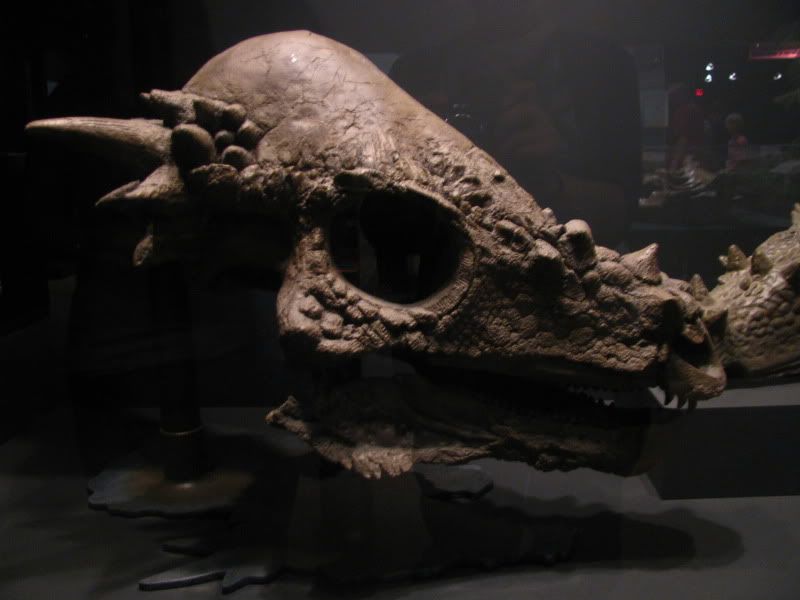 I discovered something. I can't believe we've missed this the whole time. Dinosaurs had mustaches! Look at the pores on his upper lip. Those were the home of mustache hairs. I know it.
I wonder if my posts have different tones through out them because these days they've been completed in different sessions. I'm actually starting to get kind of bored with my posts because it feels like all I'm doing is posting pictures... But anyway
WEEEEEEEEEEEE went back to the Prismatic Springs on the way back from Montana. ( I love how we just stopped on the way...like it's a gas station.) The sun was closer to setting this time. mmm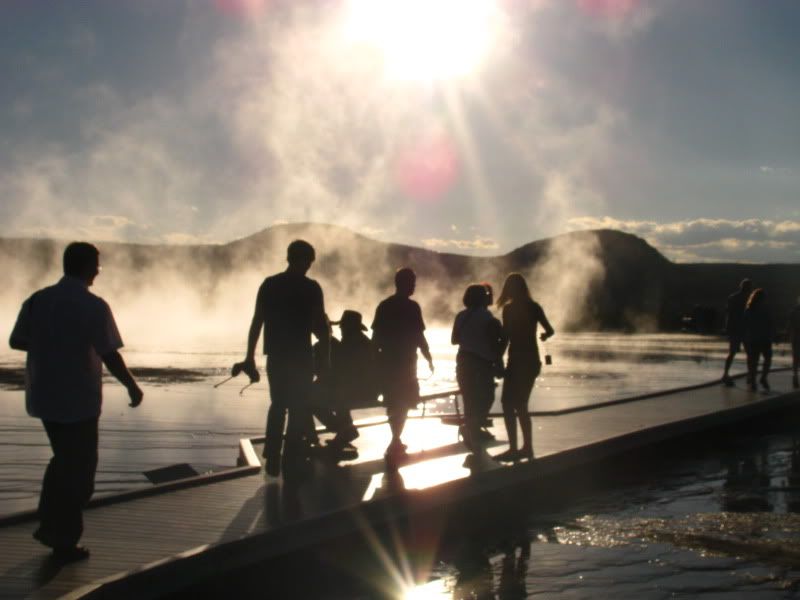 My favorite pictures are these textured ones. I like these more than the full mountain view. To me they are so much more interesting. I like their ambiguity. I know I stated something like this about the Triceratops but it seems to be true about everything and not just Ms Tri.