SO, it's been a pretty intense quarter with my intro to fashion class. But.. I survived and learned ALOT. alot. So it's all gravy.
For one of the assignments we had to find an illustrator we liked and copy him/her to do some fashion sketches of garments we designed whose inspiration came from a particular time period.
The illustrator I chose is a caricaturist named Matt Zitman.

www.mattzitman.com
He did these life drawing sessions and produced some AMAZING amazing amazing drawings that i absolutely fell inloooveeee with. I love his style.
Anyway. You should check out his website and find him on deviantart.
now I'll show you some of what I did.
First, these are some of the croquis.
yeah
Now, here are the fashion sketches: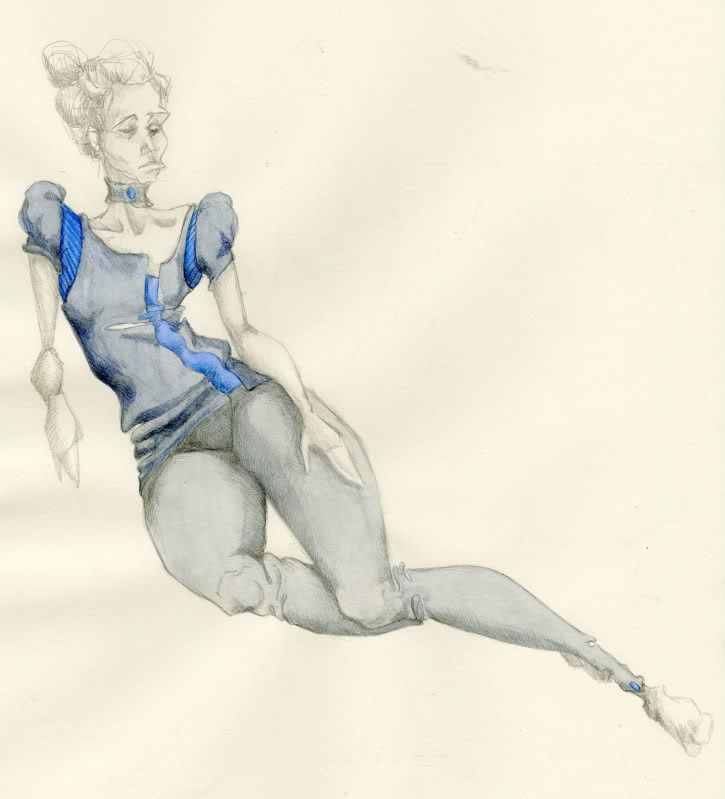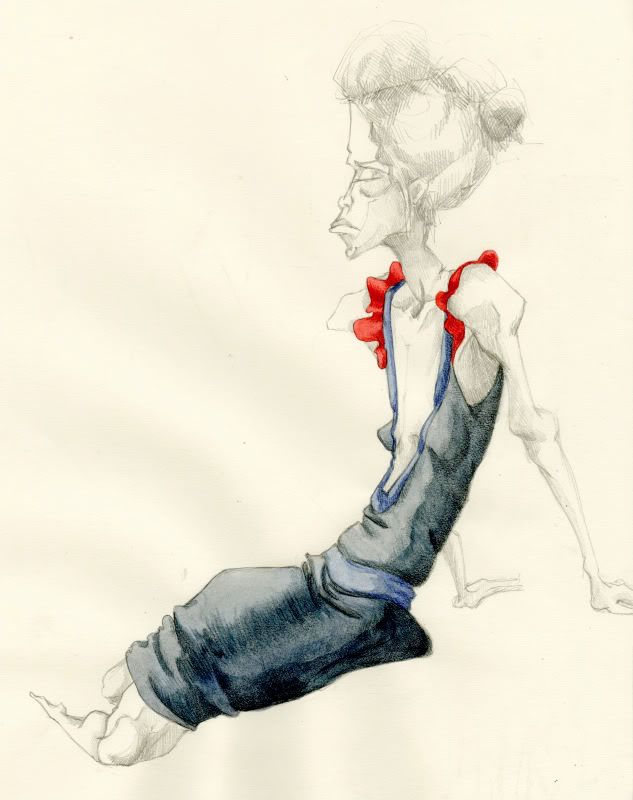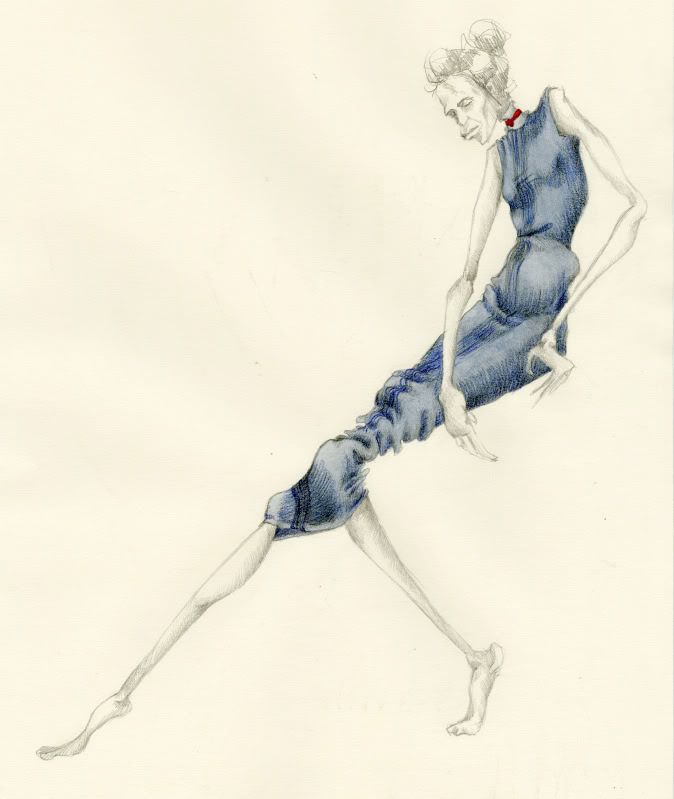 yuppers.
OKAY NOOOOW for my fiiiiiinaaaaaaal
We had design a garment using only white materials (yes i know that there is a non-white material in my garment.) We had to include some paper element and some fabric element. It was suppose to be sculptural and experimental. I, unfortunately, have discovered and been pointed out as to have a hard time breaking away from a particular silhouette..and so, I agree that for this assignment I kind of failed on that part but for what it is I really like it. I'm proud of it. BUT, I struggled alot with my lack of being able to think away and push out of my box, damn. But I did learn how to crochet...and actually crocheted this pretty long piece that i didn't even end up using.. and I experimented with weaving :D woop.
It's made out of : cheese cloth, muslin, garbage bags, tracing paper, 2 kinds of toole, and weeds from tyb.
Herrrrrrrrre we go.
This is the front with the illustration and the moodboard. (moodboard is from the first project-used as insiration- baskets and Leonardo sketches)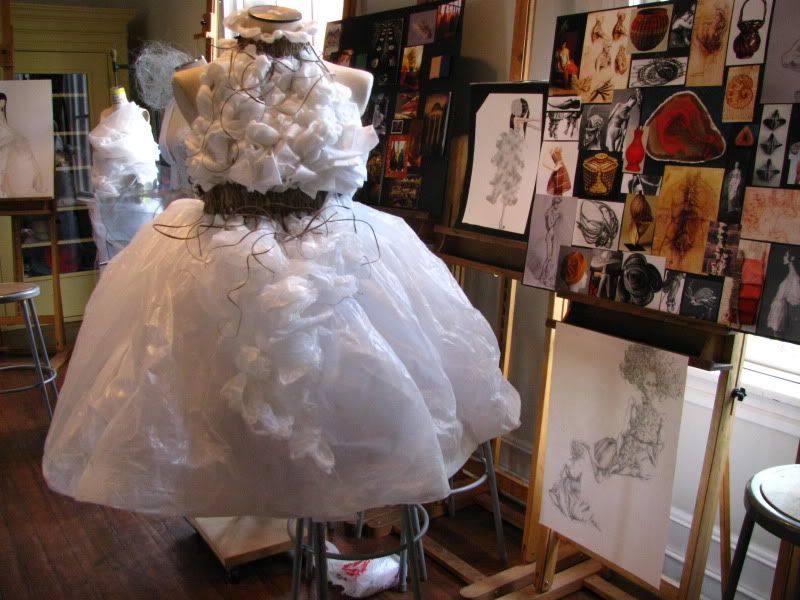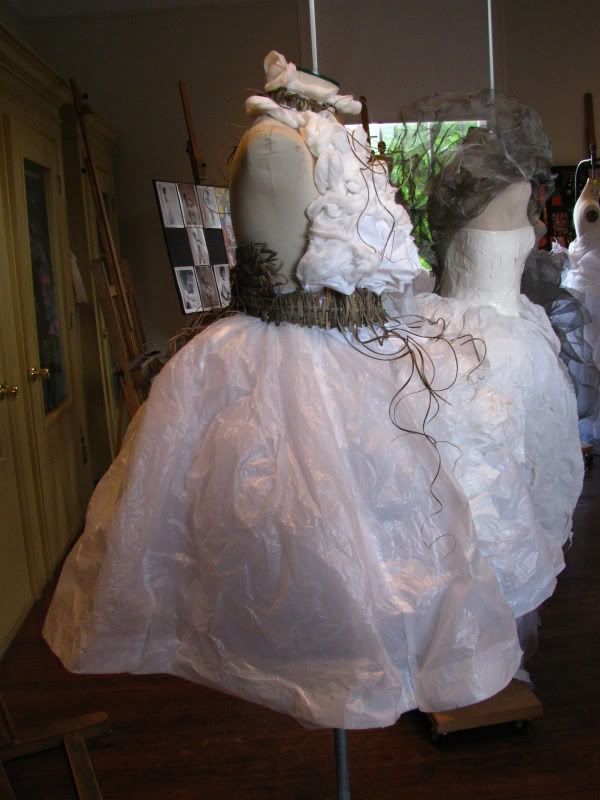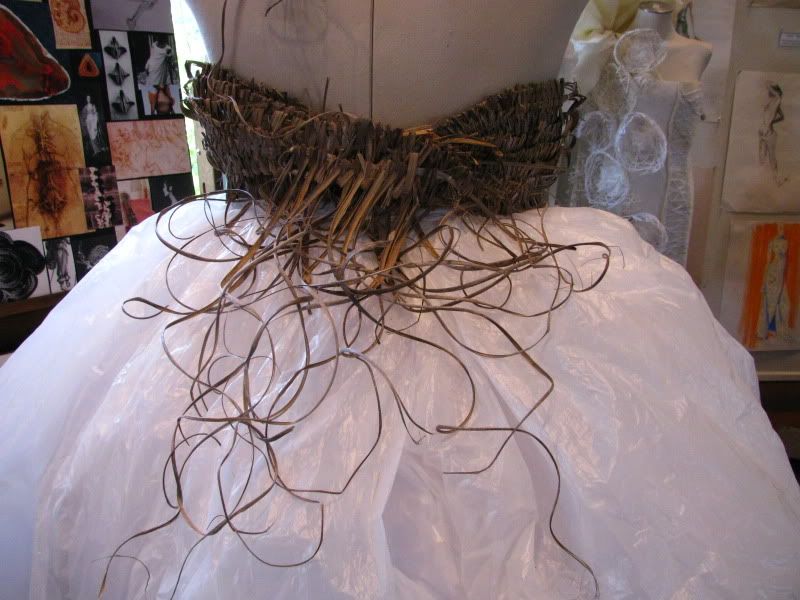 CHEESE.... (queso!!)
annnnnnnnnddddddd
The Illustration.
:D
:D
yay
I'd also like to share with you the result of sweeping everything that accumulates in a dorm room...under a rug instead of into a trash can. (caughgabbycaugh) btw.. she's going to try to say that most of that is from me..but just because I bring in all kinds of random things from outside...and because that it is probably all from me... doesn't mean that it is.
thank you.
ps i have a website
studentpages.scad.edu/~jbourg20