So, Fall Quarter is over and I'm through with my finals. I mentioned in the first post that my 2d final was based on...or inspired by hobos/vagabonds/etc. ..entitled "Hobo Couture" The assignment was based on color and we were given a choice of a color scheme or "problem" to follow...but it was all geared towards our major..aaandd... mine is fashion... I did a warm/cool color scheme with a saturation contrast.
These are some of the sketches I did. We had to have 50 thumbnails, I ended up drawing about 40 of these plus 4 variations on 3 and I worked out some of the colors kiinddd of...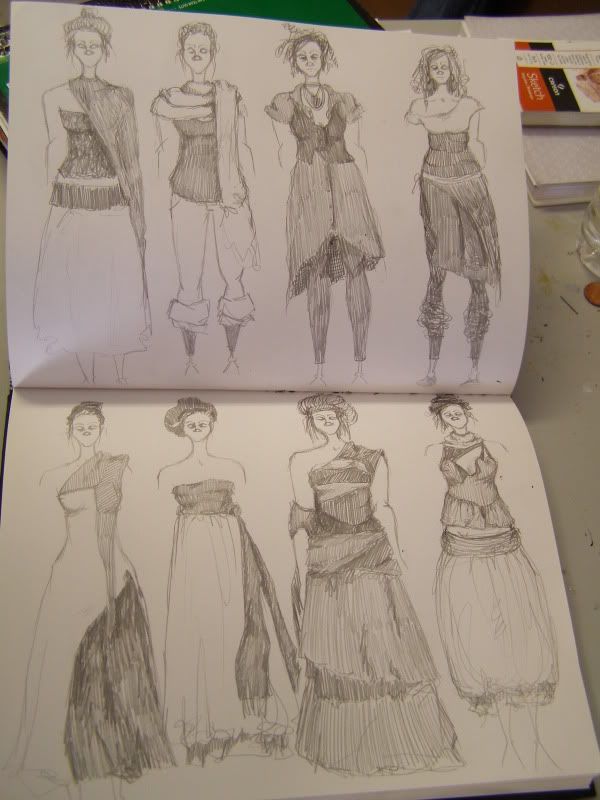 This is my final. There is a hair on the first one. oops. anndd the color looks kinda crap on the first one too. I guess its a bad picture, but I don't have it with me to retake.
oooh wellll.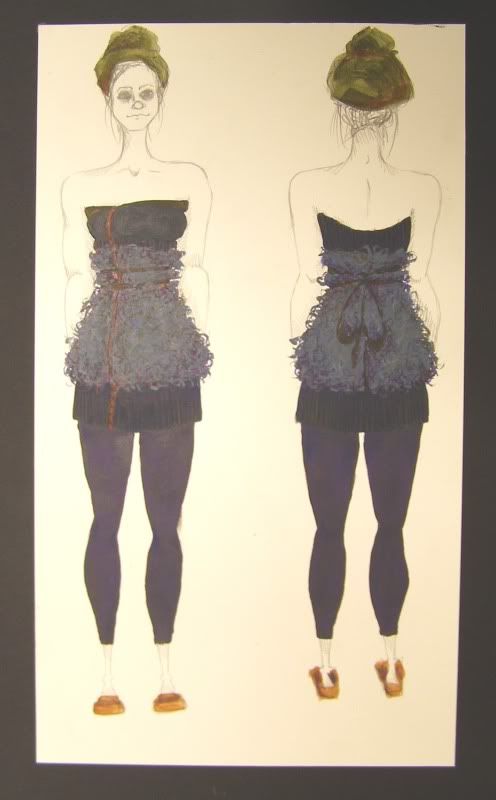 Aaannndd the weather has been amazing. I like taking pictures of what I see when I drive now.
and this is what I saw today. : )
yay.