I've decided something. Milk tastes really really good when you haven't had it in a while.
I've also realized something else. When I was in Wyoming, Heather, Jake and I discussed a little about how hiking was just walking. And when we'd go on these wondrous hiking adventures into the canyons…all we were really doing was walking. The other night as I was walking around the city, I realized that all I was doing was walking…on the same ground…on the same earth…just in a different location. If I can walk in Grandpoint, Louisiana, and if I can walk in Moose, Wyoming, then I can walk anywhere. It's all ground. It's just walking.
Millennium Bridge from the Tate Modern.
Last weekend I went to the Tate Modern. Yum, it's so lovely to see art that I recognize and had studied.
Like Giacometti.
mmmfinger marks.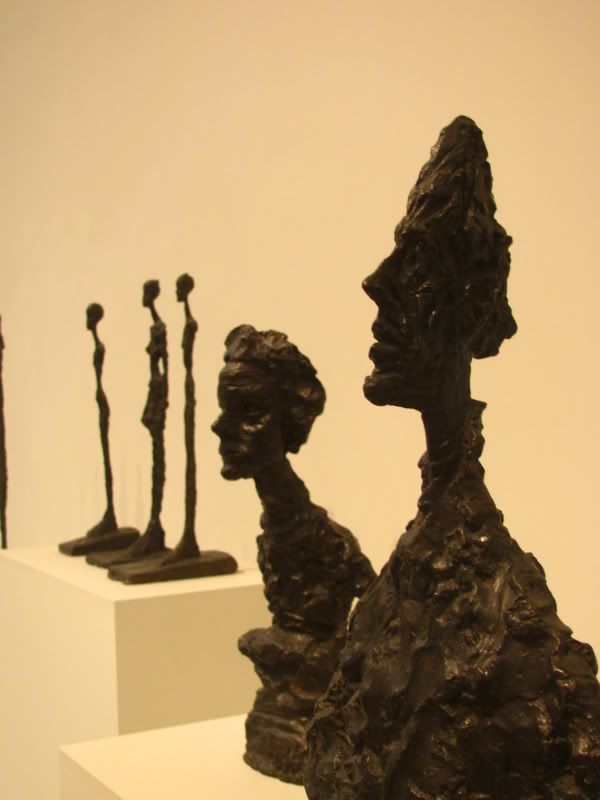 Divine Corpse.
These are great. And it was really great to have recognized what they were before I got to the tag because I had never actually seen one. My 20th century professor had our class do these. The Surrealists would take a piece of paper and fold it in three so that the other two sides were hidden. Each person would draw their interpretation of Head, Torso, or Feet...depending on which section of the paper they had.
amazing.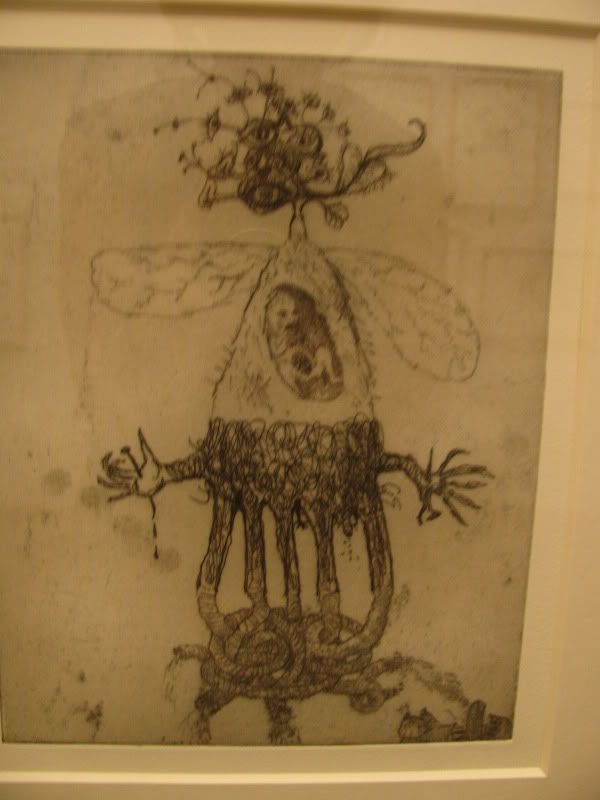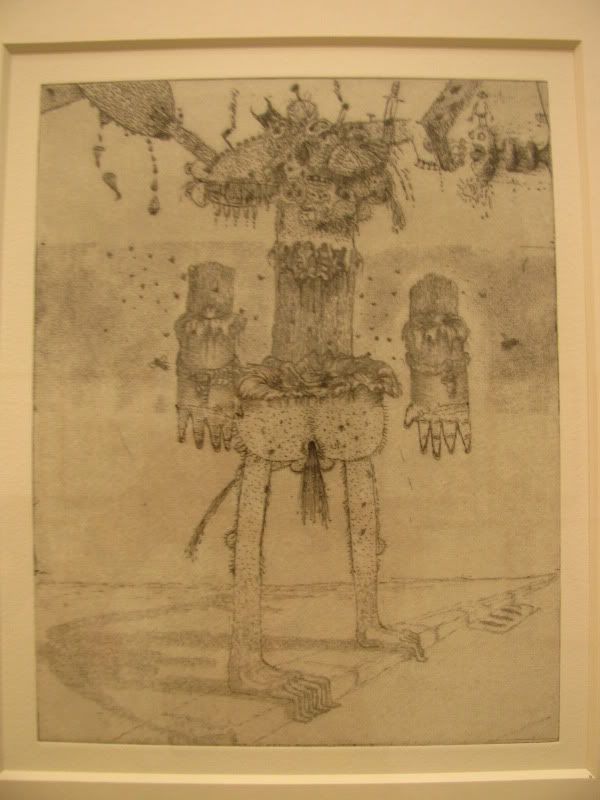 Then I walked over the Millennium Bridge (Over the Thames River) to St. Paul's Cathedral and all around that area, and then I walked over the Southwark Bridge and passed London Bridge to Tower Bridge. I walked, again, over that bridge and to the Tower of London where I watched a greedy bird not share his bread. Those shananagans took all day. What a great day of great shananagans. That night I went to Camden town where the fun ensued.
Good ole St. Paul's
Southwark Bridge
Tower Bridgeeeee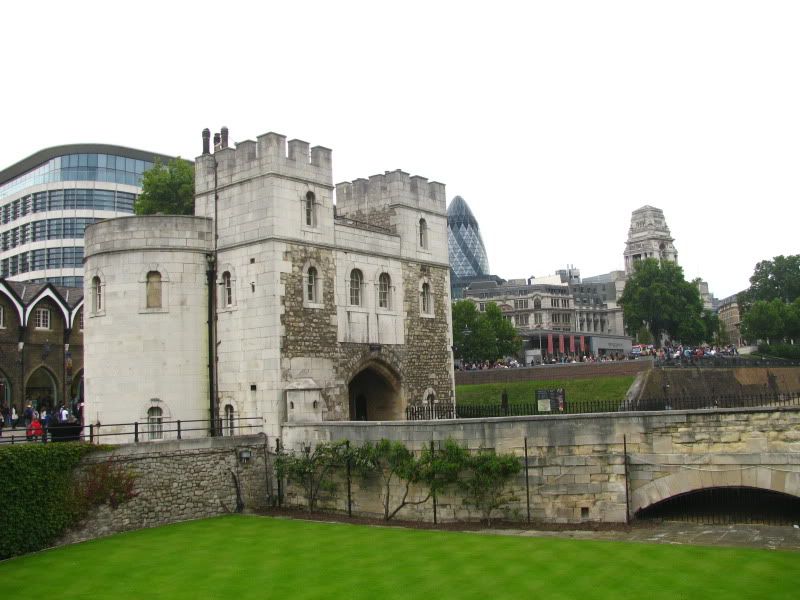 Part of the Tower of London
Moat.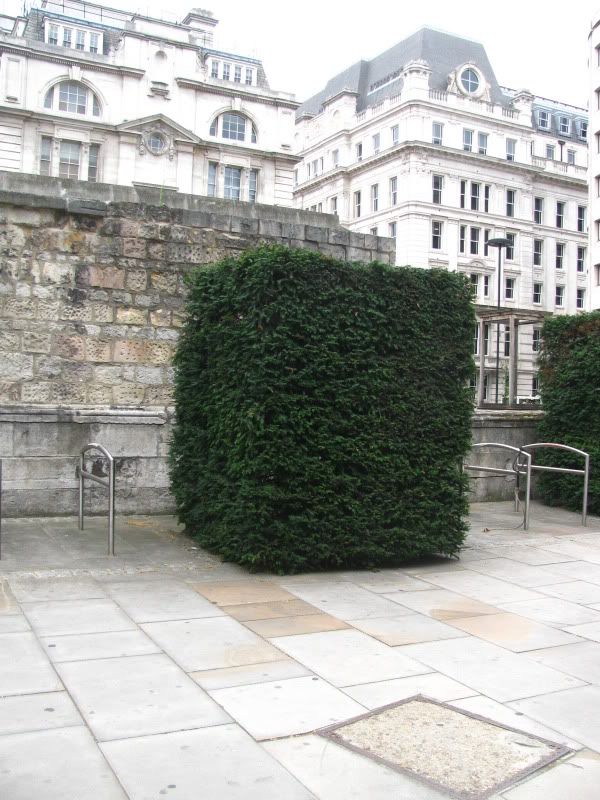 A square bush doing a great job being a square bush.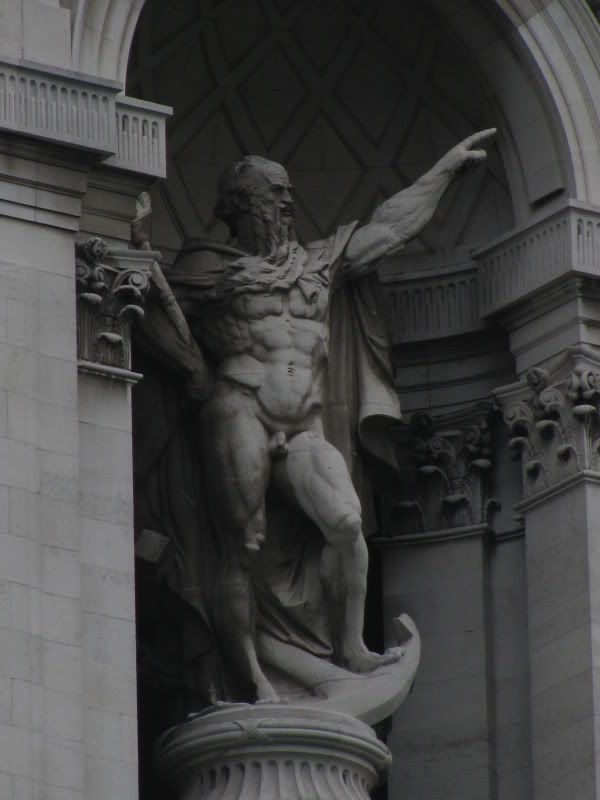 He told me to got "That Way." So, I did.
And when I did I bumped into this pot-bellied Putti.
Sunday I went to a great great place called Abney Cemetery. I know…cemetery..great…not usually said together. But this cemetery was basically an overgrown forest with pathways that wove their way all through oodles and boodles of tombstones and beautiful angel statues. And guess what, I forgot my memory card here…so there are no pictures.
I even found this mini colony of probably a hundred mini mushrooms…………and I didn't have a camera. Sigh.
I met this real interesting squirrel. He was on top of a tall cement memorial and I was walking towards him. He panicked and went in circles as I got nearer. Then finally took a leap of faith and caught the smallest branch he could have and wiggled his way up the tree. He was fluffy. I don't think he appreciated our encounter, but I did.
It's so great to aimlessly walk…wherever…because here…you always find something worth walking towards.
Todaaaaaaay, I got off of work early and decided to visit the Queen. I forgot that Tuesdays are her pajama days. So she wouldn't have me today. (I wonder if the queen wears moomoos….)
I even did the secret-special pose and she STILL wouldn't have me.
Hey guys, no gossip.
For you, Victoria.
Anyway, I instead decided to continue to walk around eating my olive [insert "f" word for French kind of chewy twisty bread with black olives] Yummm.
and admire.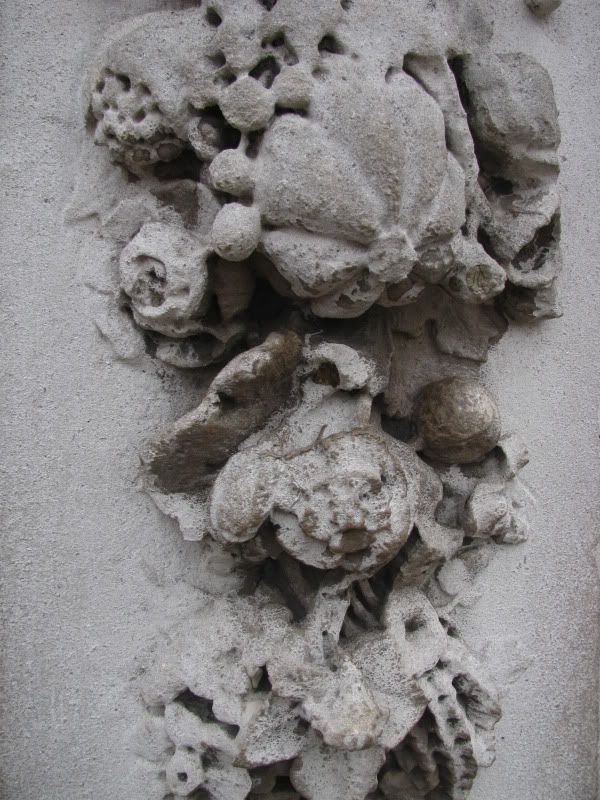 Ooooooooh HEY, I also found out something very nice. My one and only colorful bulbousy crusty love of London is called a London Plane. They're a hybrid of the Oriental Plane and the American Plane…which…I'm not sure how that happened really…These trees are also aaaallll over Paris. Yum yum yum. I also found out that the reason they are so crusty and shed their bark so much is because it acts as a defense mechanism against pollution. Way to adapt buddy.
He's smiling.
Also, this was peaking outside a gate from inside a great looking little park..that was locked. Chelsea it's reeeaaaal selfish of you to lock up your nature so that I can't go enjoy it.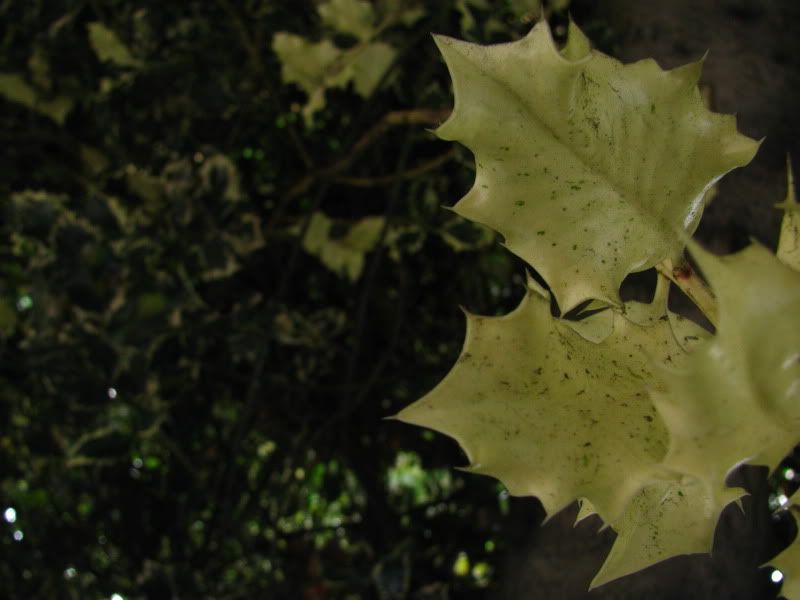 And I'll appropriately end it with this.
except I have to actually end with this
I miss this little turd.