I don't know if I've ever been so excited with a final as I am with the outcome of my weaving final. I guess since I literally spent SO much TIME and resources on it...ahhhh all so very worth it.
I just took some pictures of it, though I need to get it professionally photographed..actually I have other pieces I need to get photographed too..hmmm Gabby hurry and get home.
Artist Statement:
"Acervus" is about accumulation. In Latin, the word acervus means a heap or a mass; these things exist because of a build-up of various smaller parts; humans are essentially the same. As humans living each moment, we are constantly coming in contact with different sensory experiences. All of these experiences; the people, places, and information that enter into our lives, no matter the longevity or the positivity/negativity of the thing, each of these experiences will affect us and contribute to our lives in some way, at some point. We come across very significant events, like the forming of a lifelong friendship or a new spiritual belief, and insignificant events, like stepping on a piece of bubble gum barefoot or overhearing a random conversation about bananas. Both the significant and insignificant instances carry with them an impact that adds a layer to the structure of your life. Even if the experience or information is denied, the seed has been planted and it will contribute. We are all accumulations.
I have woven a 15 inch by 180 inch piece of cloth that has two nine inch holes evenly spaced in the center, out of hand spun raw tassar silk, fuzzy white mohair, and beige wool to represent this thought. It is a wearable piece that is made to be comfortable in both warm climates (as a vest around the arms), or in cold climates (as a scarf or a wrap). The cloth is made long so that it will always drag the ground. I plan to wear the piece to many places that I travel; it will eventually accumulate the things that follow my path. In a sense, the cloth will never be completely finished, but always morphing and building, just as we do as humans.
Now, first I will show the process images I took with my phonnnne:
The skein of mohair/wool that I had to make into a ball.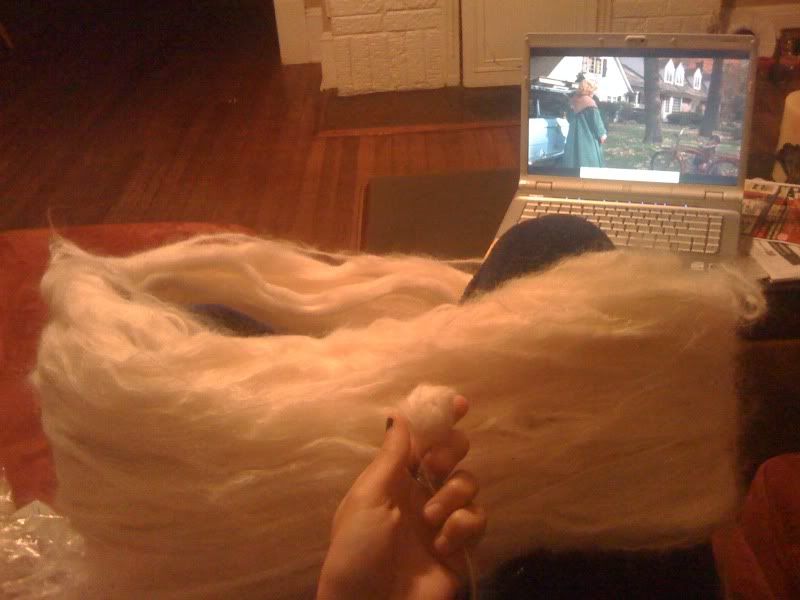 THE BALL: I actually like making yarn balls..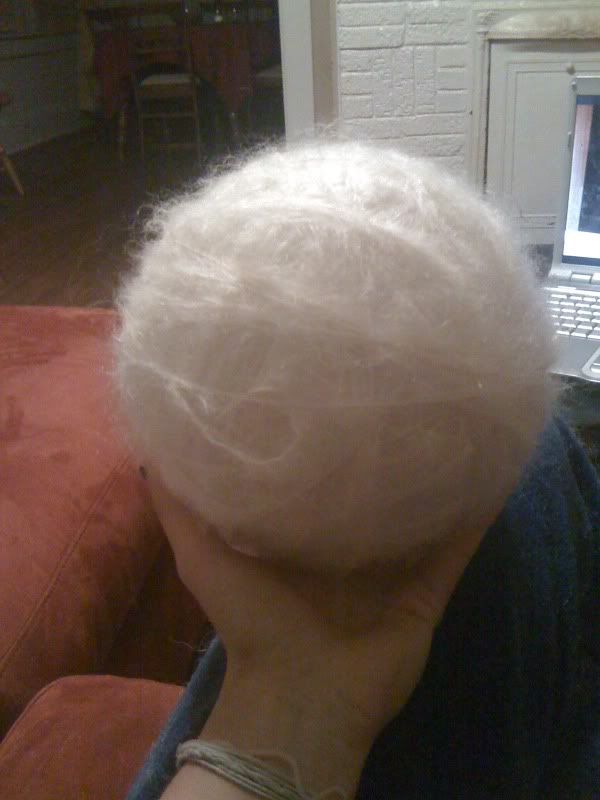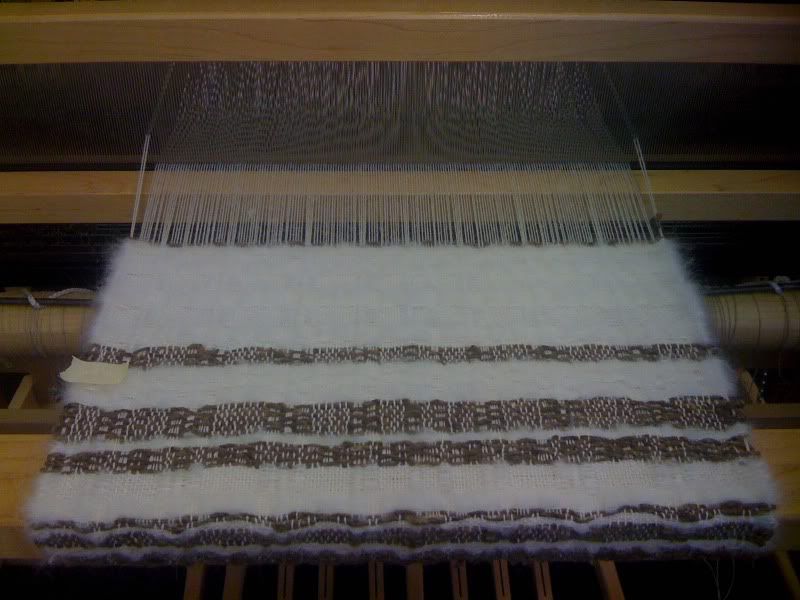 Geoffry the tumor.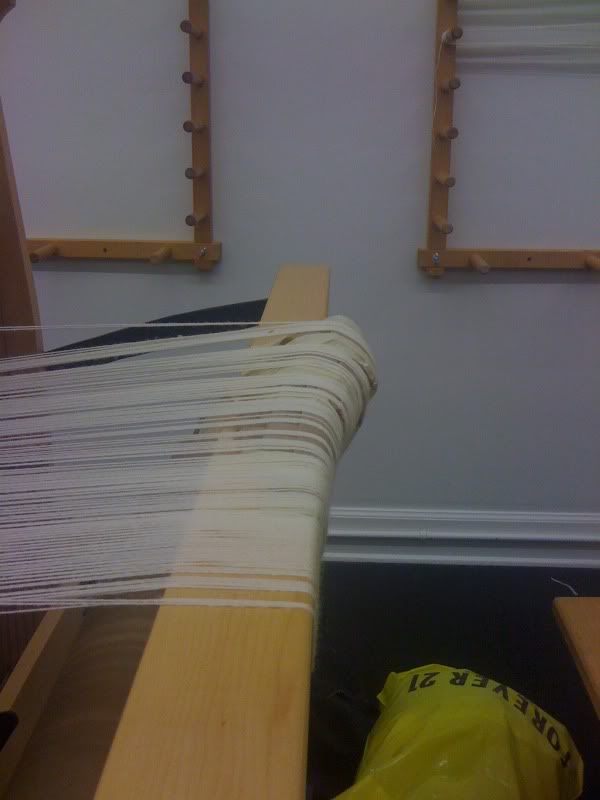 Geoffry the tumor at the end...
BAHHHHh the BIRTH!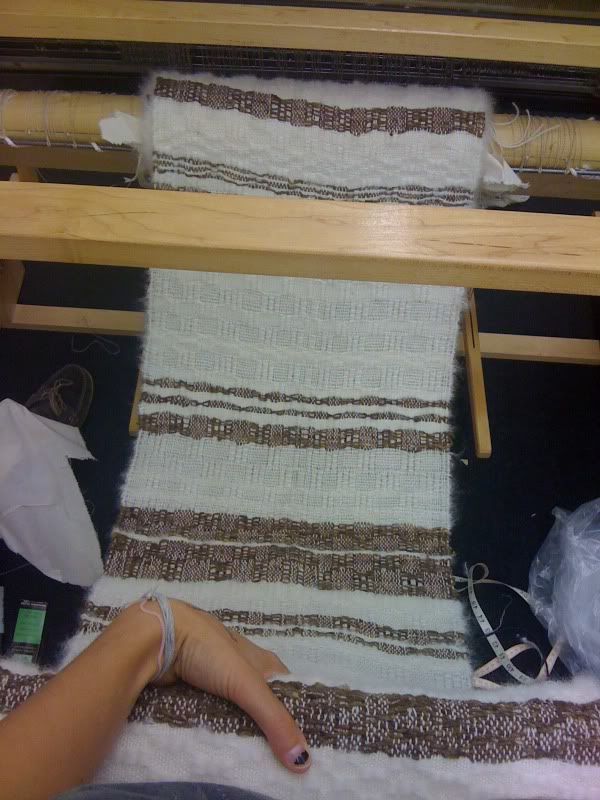 now...to share the love: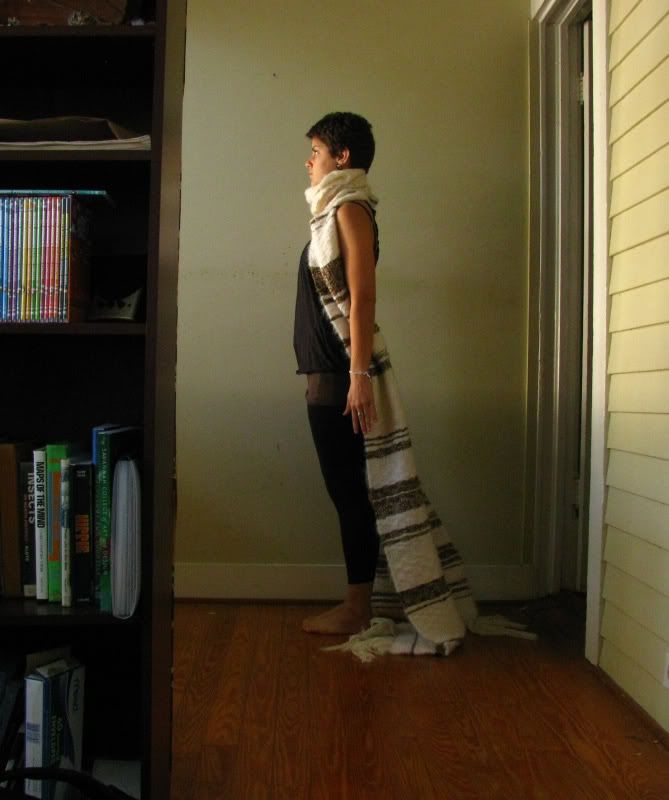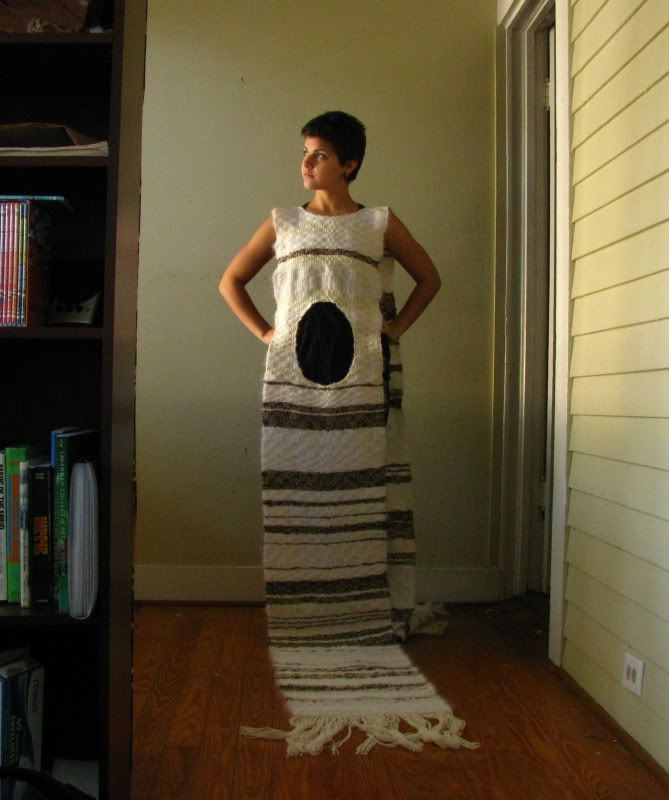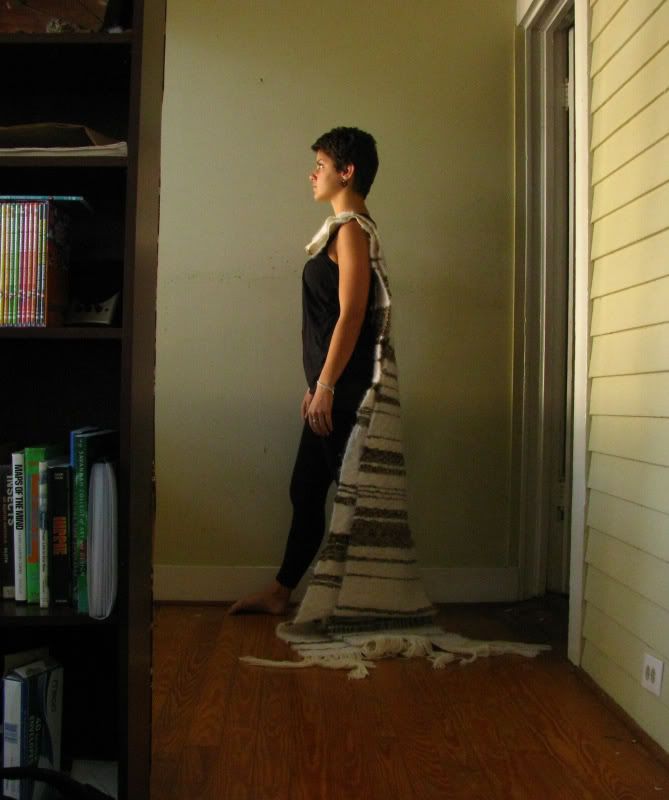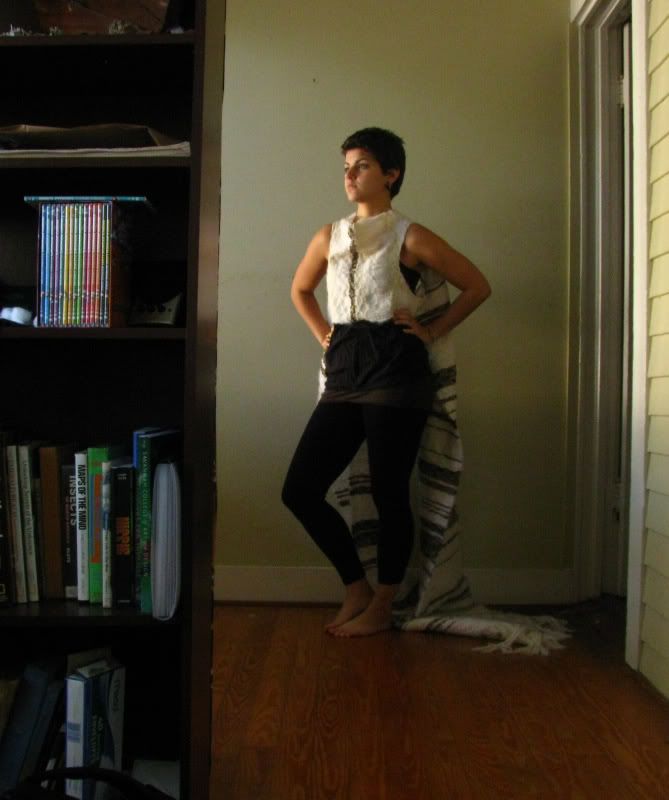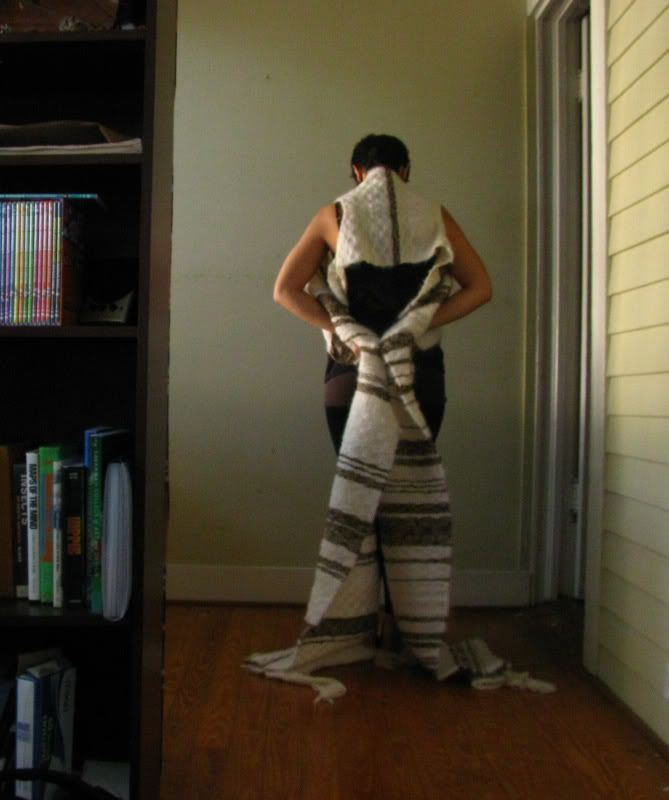 BAHHHHHHHHHHHHHhhhhhhhhh I'm happy.
The only thing is that I think the bottom is a little too square and thick, but I think once it's been worn and drug around it will get looser and possibly taper more? hm we shall see. I'm going to post updates on where and when I wear it and what happens. I'm excited.
:D