I've discovered that black coffee is better than coffee with cream.
Even though its clearing up outside now, and the blue sky is starting to peak through the grey clouds; it was dreary this morning. The light is cool and clean feeling. I makes colors look very separate and bold. i think. So to procrastinate I decided to take really close up pictures of my face.
Nose bumps and nose fuzzies: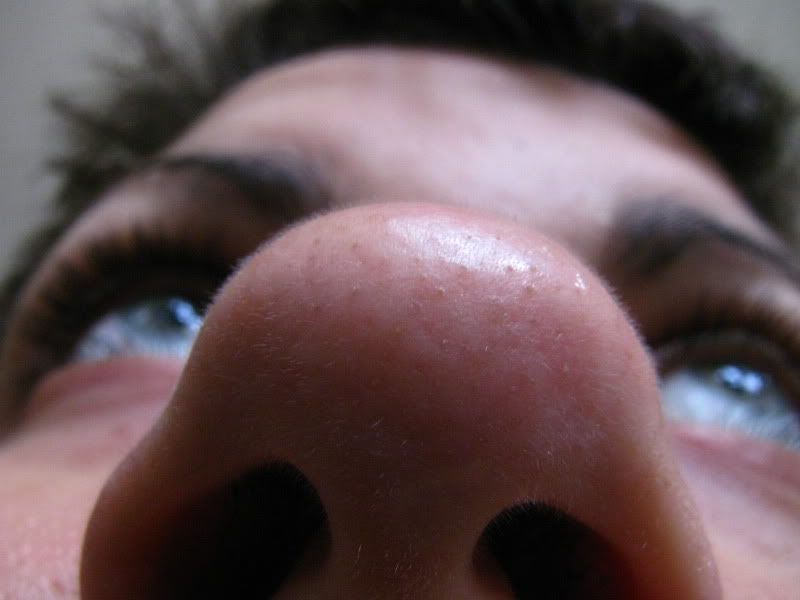 Mouths are interesting. Especially lips. ESPECIALLY tongues. There's this artist who does these mouth/tongue/spit bubble drawings using colored pencils. She puts these mouths on things like chicken bodies and...other random things. AND THEY ARE AMAZING. But, I can't remember her name or find her anywhere on the internet. So...if you see something like this. LET ME KNOW!!?
Also, have you ever sat in front of a mirror and just moved and rolled your tongue around? Do it...its interesting.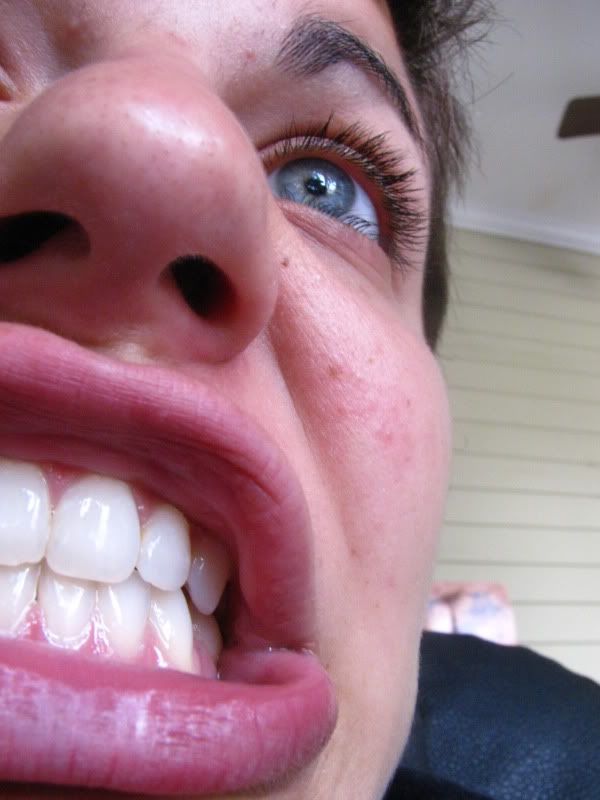 Lip wrinkles and a string of spit: