Today at work a lovely lady came talk to me while she put the satin rope back into the back of a southern bell corset dress. I met her a while before this. From what I know, she's the type of person who knows how to do a little of everything.. from fixing a car to face painting to knitting and sewing. I was just embarking on slightly frustrating mission to tackle and understand a muslin mock up of a Morpheus (yes the Matrix) jacket when she we started talking. She was telling me about the dreams she had and how she has decided to go back to her initial plan which was to become a rock star. It's never too late. She can't sing she said. Then she realized that her initial plan was to marry a rock star, which she then realized that she just wasn't the type of girl to hang with that life style. She's dated rock stars.. but they weren't for her, she's not the 18 year old model and she doesn't want a man who wants an 18 year old model. A friend of her's said she couldn't get a rock star even if she wanted because of the model factor. Then she realized that if Courtney Love could do it........ Then she mentioned that no handsome successful rock star would want a woman with some immune disorder she had. But just the other day on the radio she heard Rob Thomas talking about his new song and how it was about his wife who has some immune disorder and how he still loves her yadda yadda. Rob Thomas is a handsome successful rock star....... The final point of all of this partly caffeine induced jumble of interesting stories and tidbits was... not to sell yourself short.
Which reminded me of that incredibly chick-flicky chick flick "He's Not That Into You" which is all about "the exception"
Assuming makes an ASS out of you and me people.
This is Hamlet. He use to love me... now he hates me.. my feelings use to parallel his.. but now I'm just amused by this.....hateful creature. I take joy in teasing him. ....okay and when he lets me fluff the back of his neck. He's still hateful though.
Joy pretty much fills my being when I see one of these little fellows in my yard.
Bell Pepper pit. It has come to my knowledge in some random way inwhich i cannot remember but.... does everyone NOT call them Bell Peppers? Do people call them Green Peppers? I don't understand you people. (okay so they ARE green but... so..)
So I was fortunate enough to see this wonderful creature outside my house on a power line. He stayed there for a while ...not long enough for me to figure out how to get a clear picture. I don't think he liked being a model because he hoo'd at me a little then flew away. I felt kinda bad after, like I invaded his privacy too much. Next time I think I'll just sit and watch him instead of being the paparazzi.
Is that word Italian?
The sky reminded me of some grand Kingdome. As if it were some other universe that I could only get this little peak of.
This is a decaying crawfish getting eaten by a bunch of tiny snails at the bottom of a failed fish tank. Interesting.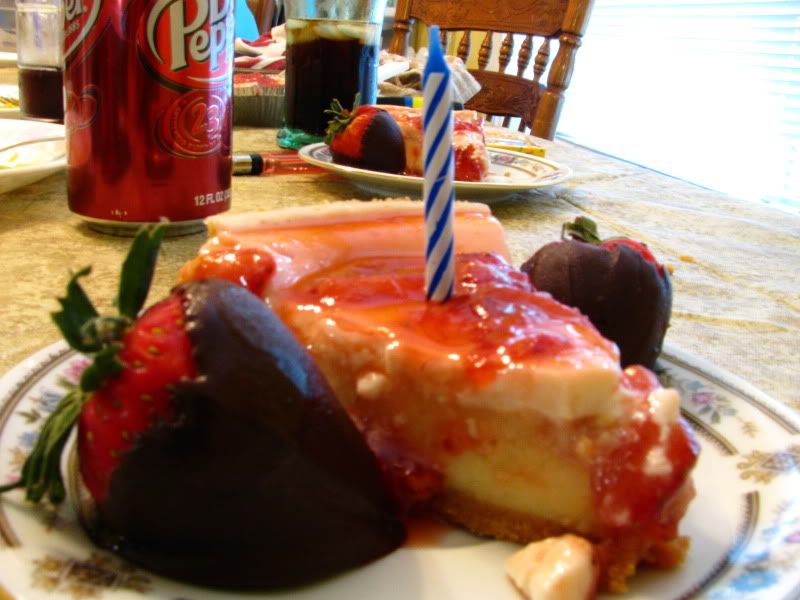 This is my birthday. Thank you Halie!!!
This is my eye on my birthday.
Nick and I were laying down one day and I saw his pupil move... and move and move. So I watched. And that's what I was doing before I took this picture. It's pretty crazy.
This is me and Tronie Ronie Baloney Patroney on mah bday. And Flee and Aubree :D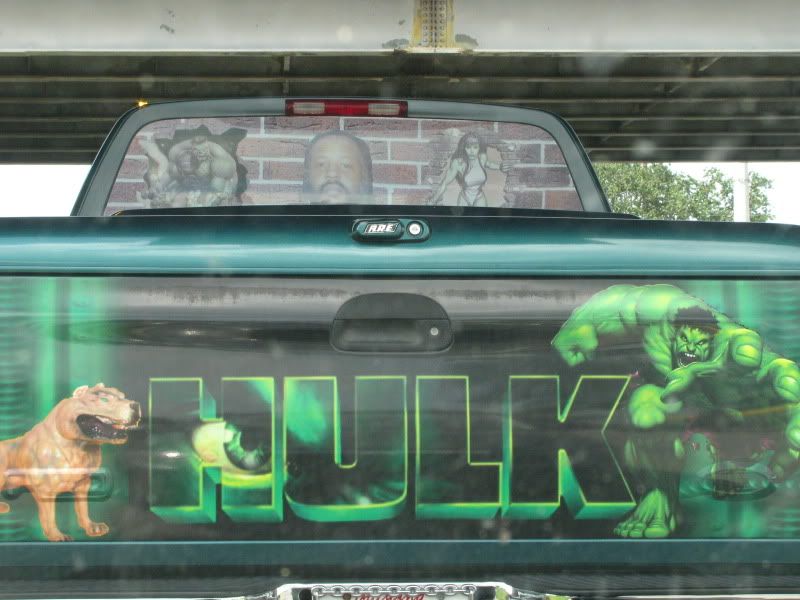 This is funny and was getting on the interstate infront of me one day. You should click it and check out that hard core face busting out of the bricks on the back window.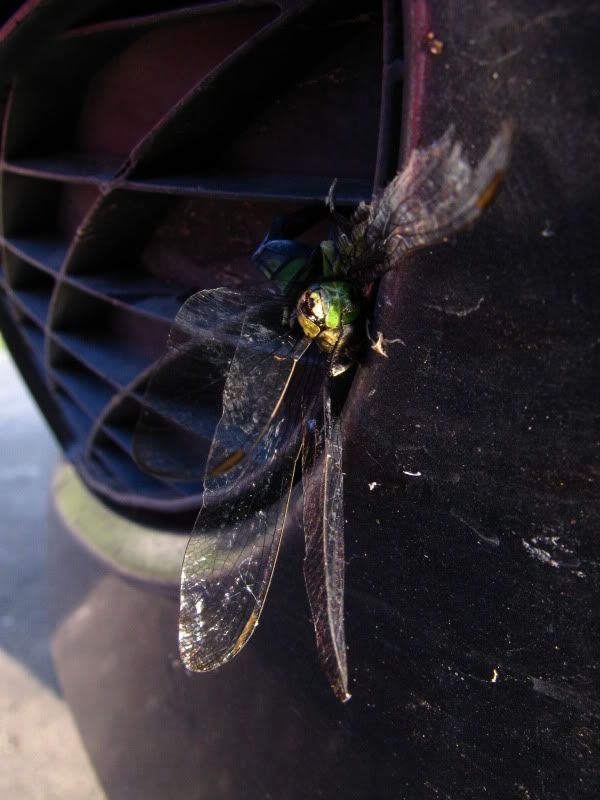 This is a bugs most unfortunate demise.
It's pretty though.